The Whole Family Gathered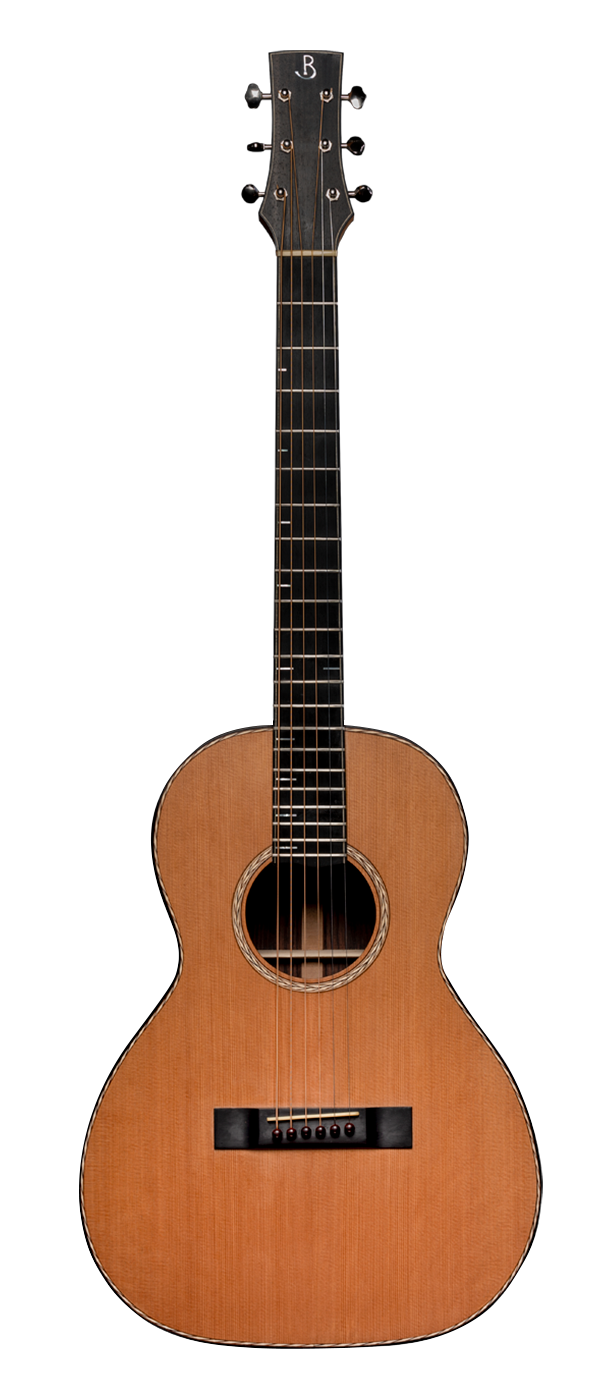 The B-Parlor is the smallest model I make. The shape makes it naturally eye catching in any setting. Its tonality is well-balanced and makes it equally good in the recording studio as on the small stage. The inspiration for B-Parlor comes from the instruments built during the late 1800's and early 1900's.
The ambition of the B-00 was to create a small instrument with precise tone. It has its role models in 1930s instruments and brings the mind to blues legends like Robert Jonson and Blind Lemon Jefferson.
The B-000 is an all-round guitar that is just as suitable for fingerstyle as for strumming. It works just as well on stage as in studio. The round shapes add an extra stiffness to the top, which in turn creates more brilliance in the treble. This without losing anything in the lower registers.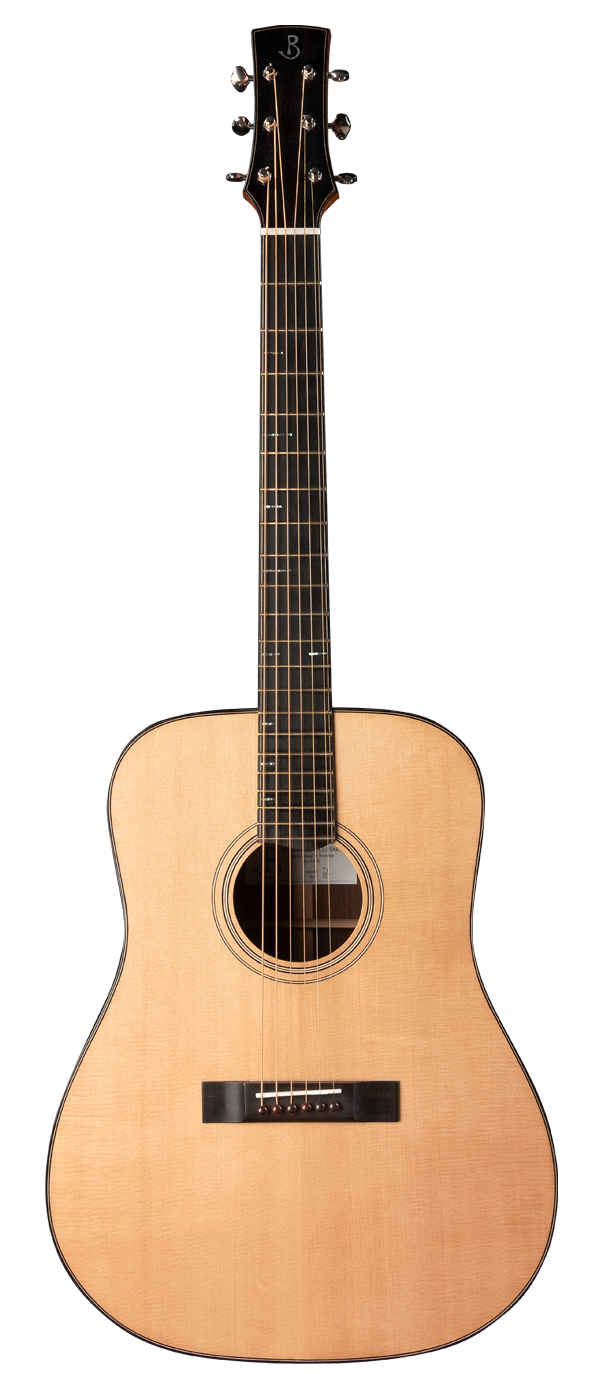 The B-Dreadnought is my interpretation of a traditional dreadnought. The guitar form was first launched by C.F Martin during the interwar period with the aim of increasing the volume in relation to the small guitars built so far. The orchestras had become bigger and louder. If the guitar was to be heard, more air would have to move. It is a standard instrument in Bluegrass and Country music.
4 models – Endless Possibilities
I build four basic models. These differ in size, shape and tonality.
When you find a model you like I build your wishes into the instrument. Therefore, every guitar I build is completely unique, both tonally and aesthetically. Whatever the model, my ambition is to build a well-balanced instrument that provides a clear answer to what you as a guitarist want to achieve. The goal is to build the world's best guitar for you.
"I am a hobby musician in the middle of my life with great interest in guitars, and with an inherent desire to someday build my own, got in touch with Jonas Bromander through a friend. After careful preparation and good guidance from Jonas regarding models, appearance, material, the desired sound and characteristic we started the…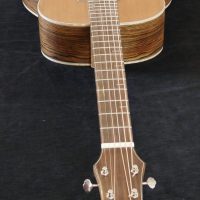 "The guitar is so compliant. It responds to what I play so that what I give I get back added with glittering."
The guitar is a sustainable build with genuine passion and love. It gives a soft, natural sound and gets my creativity flowing.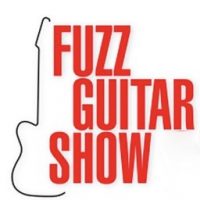 "If you're looking into getting a high end acoustic, I suggest you give Mr Bromander a call."
It is a fantastic instrument you have built. The guitar goes from clarity to clarity. Awesome!!!!!
"Building an acoustic guitar is probably one of the most difficult things to do. With Jonas gentle and low-key guidance the difficulties becomes easy! clean therapy moments for a stressed soul. I highly recommend Bromander Guitars."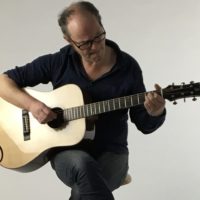 It's a lot of music in this guitar. Makes you wanna play!
FESTIVALS, EXHIBITIONS AND COURSES 2020
Come by and try!
... or why not try a Bromander today?
Please contact us so you can try out the instruments I have in stock.
Bromander Guitars is also available to try out at:
Hos Nr 1 Guitarshop på Johannesbergsgatan 14 finns för tillfället två BROMANDER till försäljning. En B-Parlor med cedertopp och en B-000 med alpgran i locket och lönn i sidor och botten.
``Makes you wanna play!``– Ian Carr